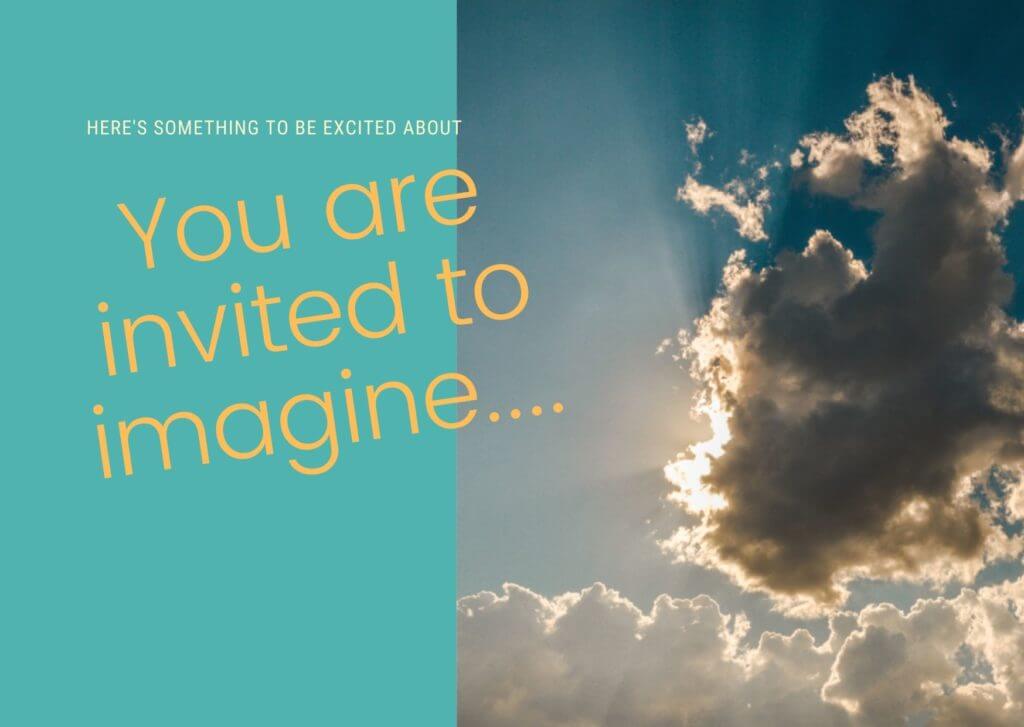 Proposals as invitations
Welcome to the second piece on my journey to explore creativity. This week's exercise is based on Peter Liversidge's work (p101 in Sarah Urist Green's 'You Are An Artist'). Peter types proposals for what he might like to do. These are invitations rather than orders and can be ignored, brought into fruition or simply considered. The thing I love about this idea is that the proposals need an audience, an interaction – someone else to think about the invitation and carry it out. We, as the interactor, become part of the creative process.
The exercise has a set of 3 of Peter Liversidge's proposals to choose from.
Bearing in mind it is very wet outside today (and that we are in covid-19 lockdown) and that I don't really want to dress like my parents, I chose the proposal that fired my imagination:
"I propose that the person reading this proposal should imagine that their feet are in a mountain stream".
Mountain Stream
Normally, at this time of year, we have a family holiday to the Highlands. With Lockdown, it hasn't been possible. I find my heart yearning for the hills and mountains, streams and lochs, and the abundance of outdoors and head space. This proposal probably resonated more because of a feeling of loss and a chance to imagine and revisit.
I've had my feet in mountain streams a few times in my life. Not always intentionally and, sometimes, with boots on. Although I don't think this is what is intended for the exercise.
So, I've concentrated on the sitting by a stream and dipping my feet in idea. Closing my eyes certainly helped with the imagining. I slowed my breathing and took my mind back to the Highlands. The smell of damp greenness and the slipperiness of the stones and rocks. The cool breeze and the sharp coldness of the stream at first – followed by the slight numbness. Both very welcome after a long walk in hiking boots.
I imagined the bubbling and rush of the stream, over rocks and in the hollows, carrying leaves, twigs and bubbles further on its journey. I remembered the light and shadows, the every changing reflections. And tried to record my thoughts in simple words and impressions: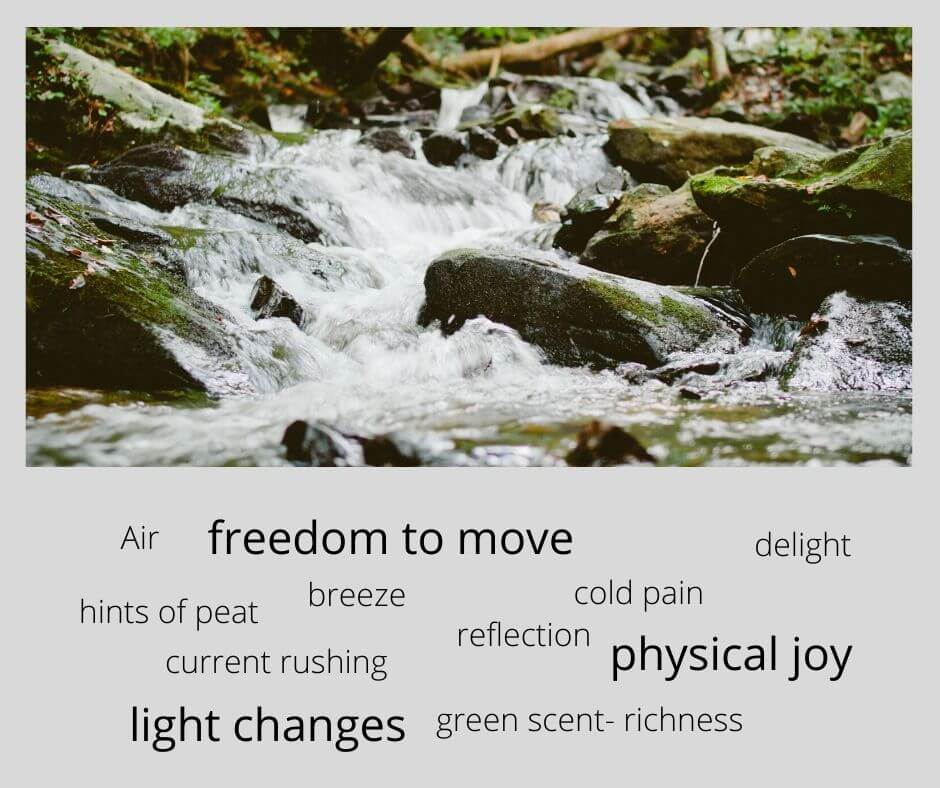 Reflections
It was good to purposely take time to focus on the imagining (rather than as a by product of doing the washing up). It felt a bit like putting aside time for a home yoga class initially.
I don't know if it is the Scottish national identity or the landscape but the Highlands are one of the places I feel instantly grounded and solid. It feels ancient and expansive and so much closer to the 'earth' that my surroundings in my day to day life. All this helps take me back fairly quickly in my mind. The stream with my feet in, fed by melted ice and snow, rushing hundreds of miles downhill until it meets the sea, certainly puts my life's struggles in proportion. And gives a sense of release and freedom and calm.
I wonder if Peter Liversidge had envisioned this response when he wrote the proposal.
What next?
This has been an interesting and challenging exercise in imagining and mindfulness. Its amazing that one short sentence can provoke so much.
Why not come up with your own proposals for clients/supervisees or, alternatively, get them to write their own. There are some examples to download here that you might want to use.
And more….
We have an online workshop Vitality in a Virtual World looking at creativity coming up on 3 July 3 – 5pm.