We don't want you to miss out on our courses and CPD events whilst the Covid situation is on-going and have been working hard to move all our training online. Details of online courses and workshops available are below. Click on the links for more information.
In this 1 day online workshop with Jennie Miller we look at how the therapist can become the storyteller, using tales both old and new.
Story telling has been used for millennia in understanding a situation from an alternate viewpoint, to raising questions about a situation that the listener may be stuck with, through to a deeper understanding of the self. It is a gentle yet powerful intervention. This workshop will demonstrate how to tell stories and look at the ancient rules of dos and don'ts around being a storyteller.
The workshop is aimed for all those who are interested in story telling from established practitioners to students. As well as other professions such as teachers and coaches.
---
Autumn Lights – TA Insights online seminars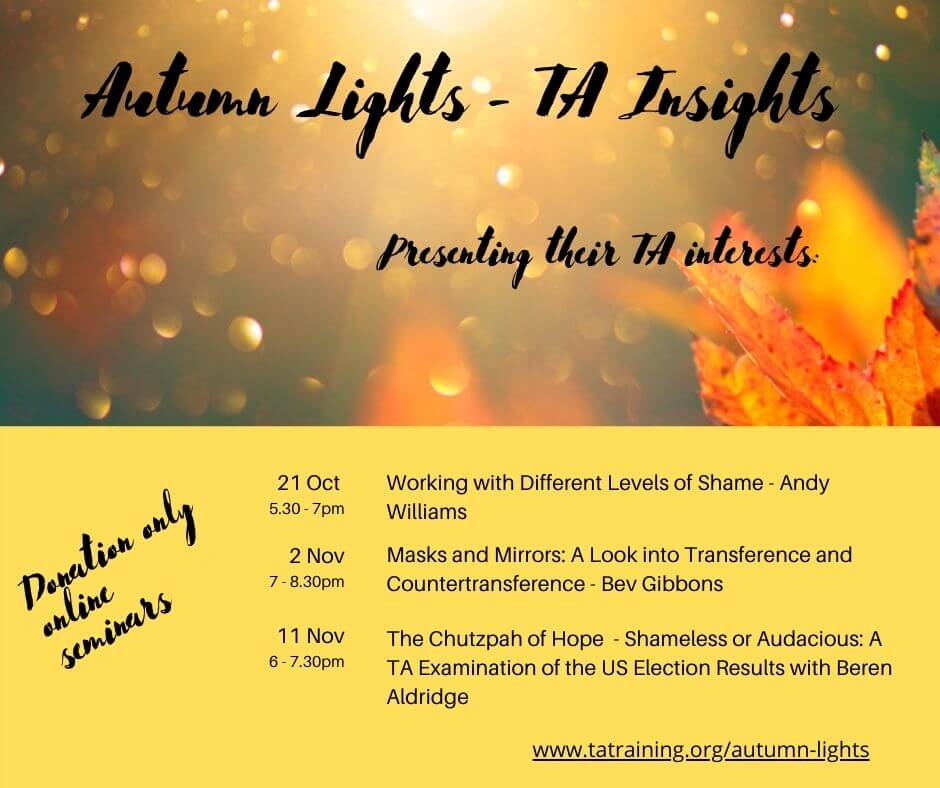 Our autumn series of 'pay what you can' evening seminars with the training team at TA Training Organisation.
Book for just one or the whole set.
---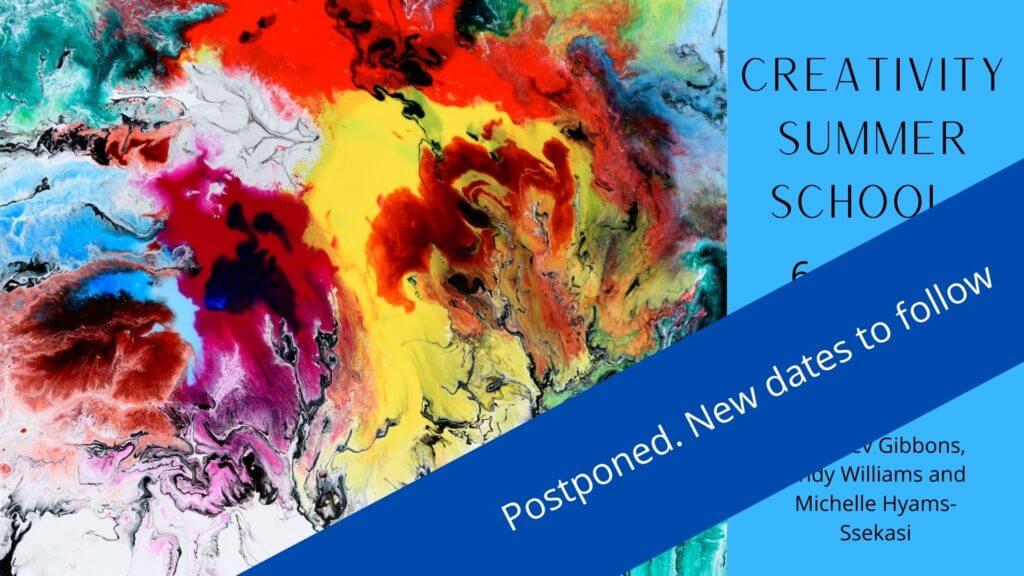 The Creativity Summer School – follows on from the Vitality in a Virtual World seminar.
It is made up of three 3 hour workshops exploring aspects of creativity. Dates for the workshops are yet to be confirmed.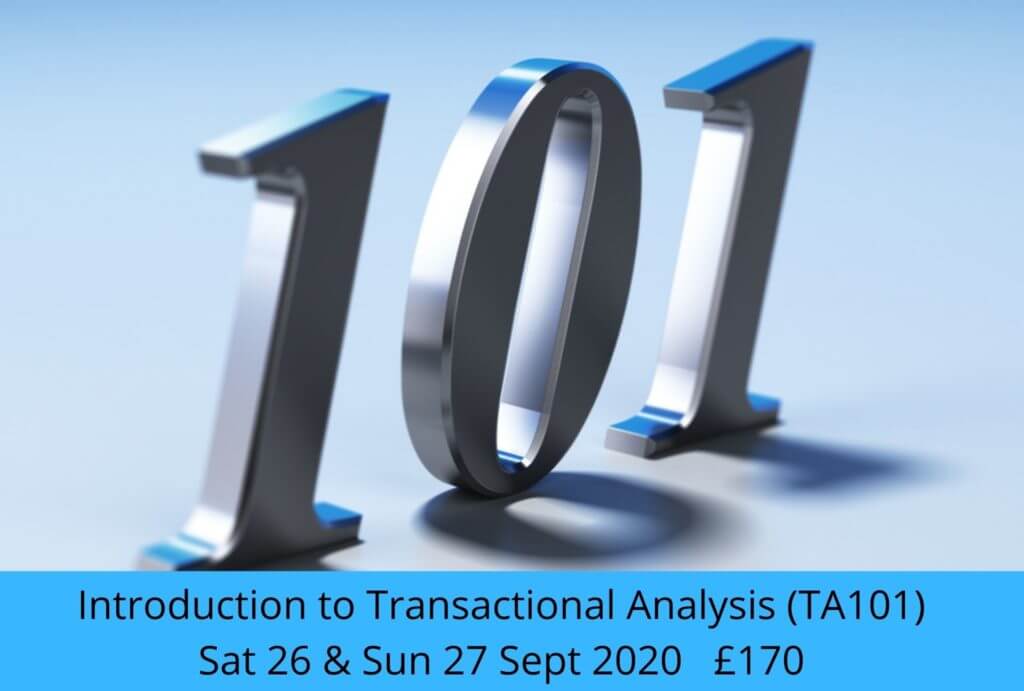 TA101, The official introduction to Transactional Analysis. Over 2 days, we will explore the basics of TA – a theory of personality and offers a range of models that can be used to understand communication and relationships. Come and join Andy Williams online as he takes you on an exciting journey of discovery
---
North East TA Conference 2020
Online conference 7 November 2020
Once Upon a Time… Story, Narrative and Script in the Room and the Relationship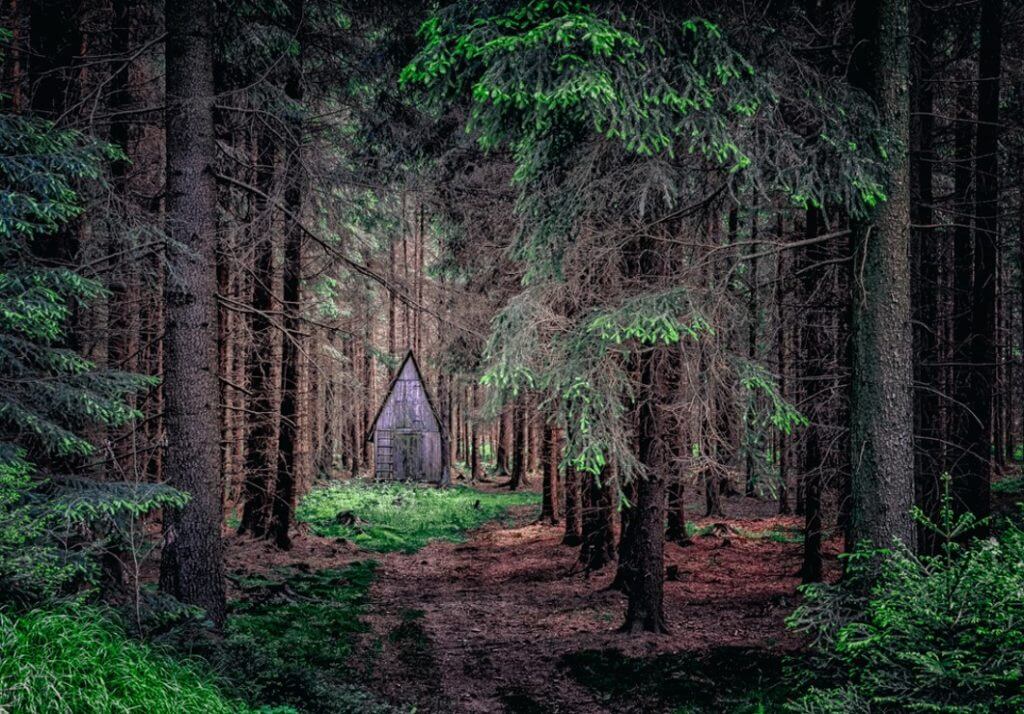 Tickets cost £20 – £40
We are very excited about this years' theme. Our presenters have a fascination/passion for this area and have some wonderful workshops planned.
In response to Covid-19 we are now online – in partnership with Onlineevents.co.uk and The Link Centre. This is a fantastic day conference – and we are delighted that being online means it is now accessible to all.
This conference is suitable for all Psychotherapists, Counsellors, Educators, Organisational Practitioners and Coaches. It offers over 5 hours of CPD suitable for BACP & CTA requirements. A warm and inclusive event, full of fun and the spirit of OK-ness of TA. We are starting the day with an opening plenary, followed by morning workshops, afternoon workshops and to round it all off, a closing plenary.
We look forward to welcoming you to a lively and highly engaging programme.
About our online courses
Our online courses and training are designed to continue our high quality, insightful training through making the best use of technology available and the energy, knowledge and skill of our training team.
We replicate the on-site learning experience as much as possible by using large and small group learning and discussions.