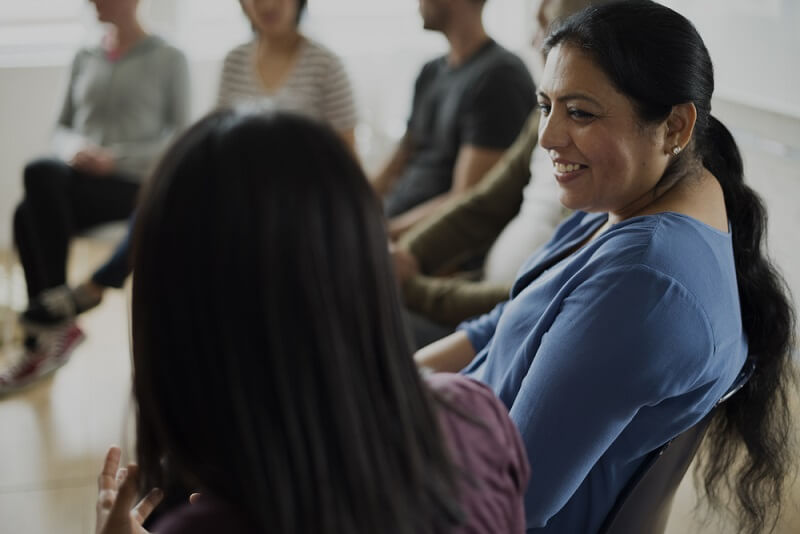 Clinical Training Programme in TA Psychotherapy (Years 2 – 4)
The Clinical Training Programme is designed to offer a training experience that is exciting, lively, liberating and structured. We encourage each student to fully be themselves and develop their skills and understanding to be the best psychotherapist that they can be.
Course Information
The Clinical Training Programme is for those wanting to train in TA Psychotherapy and towards BACP membership, UKATA Diploma, CTA qualification or UKCP registration. It is a level 7 course following on from the Foundation Certificate in TA. The course takes place over 3 years, 10 weekends each academic year (120 hrs per year).
We feel that we learn more effectively when given the space to do so. By having two dedicated trainers for each weekend, we can get to know the learning group well and ensure each student's learning needs are accounted. In addition, each student is allocated a TATO tutor who they can contact if they have questions, seek advice on assignments and check in on progress.
What does the course cover?
Each weekend of the Clinical Training Programme is made up of a day of theory teaching followed by a day of smaller learning groups. The learning groups give students the space and opportunity to explore psychotherapy in areas that are very relevant to them such as clinical skills practice, theory discussion, case study, supervision of work and application with clients.
Theory teaching consists of a 30 weekend rolling programme (10 weekends per year) and is structured to include a mixture of didactic teaching, small and large group work, discussions and experiential exercises. The material includes critique of theoretical models, working with common mental health issues, ethics, diversity and professional practice.
Group Process takes place for at least one hour each weekend. This is a group experience where students take time to reflect on their own experiences within the group. They also look at the impact of the group and the impact of training.
Course Content 2021/22
Diagnosis & Assessment
Redecision & Gestalt
Introduction to Human development/Research
Contracting
Sex and sexuality
Couples and groups
Transference and countertransference
Borderline process Critique and understanding
Depression
Endings, bereavement & loss
Course Content 2022/23
Treatment Planning
Integrative and relational
Personality adaptations, critique and understanding/Research
Working with parent ego state
Schizoid and histrionic process. Critique and understanding
Risk assessment and suicidality
Embodiment, impasse and body psychotherapy
Attachment
Working with Child ego state
Course Content 2023/24
TA and Mental Illness, Culture Politics and Power
Classical and Cathexis
Object Relations and Shame
TA and Other Modalities
Narcissism, critique and understanding
Working with addictions and self harm
Ruptures, re-enactment and the therapeutic relationship
Paranoid and antisocial process. Critique and understanding
Anxiety and OCD
Who will be training me?
The dedicated trainers for 2021/22 are Bev Gibbons PTSTA(P) and Beren Aldridge PTSTA(P). In addition, on the Sunday of each weekend, Bev and Beren are joined by either Michelle Hyams-Ssekasi PTSTA(P) or Andy Williams TSTA(P) – the other members of the TATO training team.
What are the entry requirements?
Students who have already completed the Foundation Certificate with TATO are eligible to apply to join the Clinical Training Programme.
If you have completed the Foundation Certificate in TA (or equivalent) elsewhere, it may be possible to transfer to this course. You would need to complete an application and attend an interview.
Assessments
2 assessments each academic year chosen from a menu selection that includes theory critique, client work analysis, personal reflection, case study and research project.
Observed skills practice
Ongoing participation in process group
What do I get from the course?
Students who have completed the course receive a completion certificate for the 480 hour training in TA Psychotherapy.
After 360 hours training (approx. 3 years)* students can apply to take the Diploma Oral Exam and then apply for the UKATA Diploma qualification.
*Subject to requirements
How do I apply?
Those already studying the Foundation Certificate with TATO should discuss continuing to the Clinical Training Group with their tutor.
If you are looking to transfer from another training institution, please contact Jane Williams, Business Director on contact@tatraining.org.
You can download a copy of the Course Handbook here.
What happens after the course?
We have two groups that are available to students who complete the course, the Advanced Training Group and the Exam Preparation Group, both groups take place on regular dates throughout the year and meet online.
Any questions?
If you have any further questions about the course. Please do contact us.
---
Beren Aldridge is one of our core trainers here at TATO. This short video is an excerpt from one of the training weekends on the theme of the Therapeutic Relationship.
Summary
Course Cost
£2350 for 2022/23
Course Dates:
2022Dates:
10 & 11 September
15 & 16 October
5 & 6 November
3 & 4 December
2023 Dates:
7 & 8 Jan
4 & 5 Feb
25 & 26 March
13 & 14 May
17 & 18 June
8 & 9 July
Tutors:
2 dedicated trainers each weekend: Bev Gibbons PTSTA(P), Beren Aldridge PTSTA(P) and Andy Williams TSTA(P)
Entry Requirements:
Foundation Certificate in TA (or equivalent)
Location:
Mercure Leeds Parkway Hotel in North West Leeds
Assessment:
2 x assignments per year
Skills practice
Group participation
Outcome:
After 2 years, eligible to apply for UKATA Diploma (subject to requirements).
Can lead to BACP membership
Formal training hours towards CTA qualification and UKCP registration
From our students:
Reviews:
"I am so enriched and tested and challenged at every point in this TA course and for that I am grateful. This has been the best learning journey I've been on and that is down to the ethos of the organisation and the Trainers' teaching styles."