Counselling Skills : 2 day Course 12 hours CPD
This is an introductory course, open to all who are interested in learning about the basics of counselling skills and is also useful for those just interested in learning more about themselves.
You will be introduced to using counselling skills in a helping relationship whether that be in a school, workplace or counselling room. You will be able to facilitate help-seekers becoming less distressed and therefore lead more satisfying lives.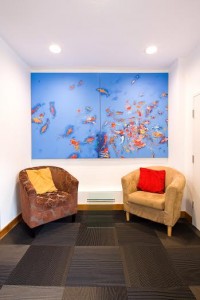 Delegates will explore interpersonal communication, personal development issues and the application of theory to practice. You will be looking at the basics of theory and approaches including empathy, congruence and unconditional positive regard. In addition, you will develop skills such as active listening and reflection through developing self awareness and self reflection.
While on the course, you will also look at knowing what your role as a helper is, and, as a result develop good and safe boundaries and your counselling skills within the work context.
Who is the course for?
If you are considering a career in counselling, this course is an ideal starting point. Similarly, if you work in health care, mental health, social services, prisons, education, human resources or have line management responsibilities, this course is ideal for you.
The course is ideal for those wanting the introductory level certificate as a pre-requisite to longer term counselling studies at other institutions.
The course lasts 2 days (9.30am – 4.30pm) and attendees receive a Training Certificate for 12 hrs CPD.
More details
Teaching methods include trainer delivery, small group and full group discussions.
Timings: 9.30am – 4.30pm, Cost:£155
Future dates:                                                                                                               BOOK TICKETS
23 & 24 March 2019
What previous attendees had to say:
"A great course for everyone with an interest in this topic regardless of their previous experience with counselling" CA, Leeds
"Fantastic course for those wanting to explore counselling or gain further skills" J, Baildon
"Really positive, practical learning style that welcomed everybody's experiences and backgrounds into account. Group-centred, group-targeted approach which worked best!"
"Great opportunity to reflect and improve on my own practice and explore a career in counselling/therapy." LD, York