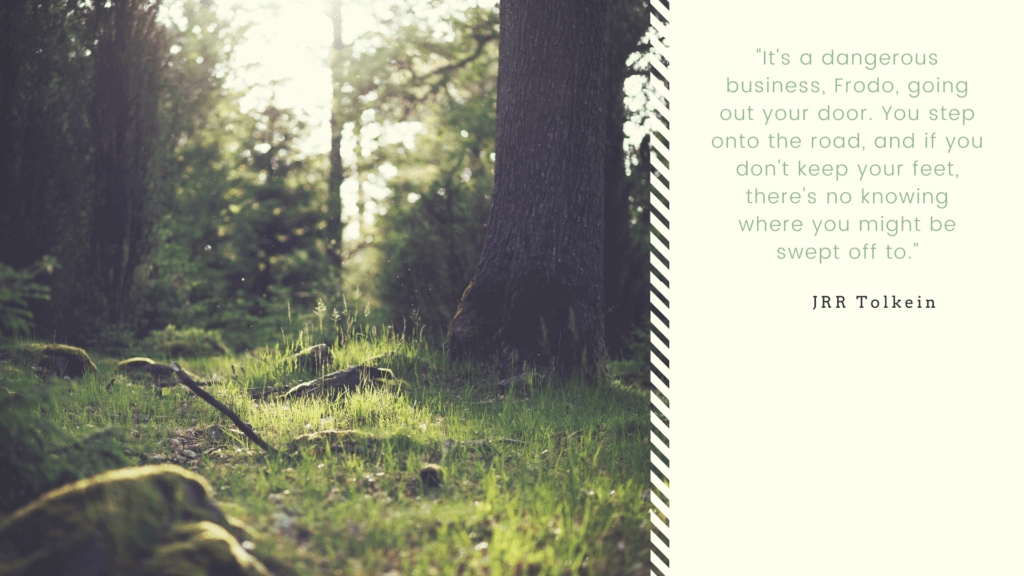 Why creativity?
Exploring creativity – both for work with clients and for ourselves – is important to our team. I'm sure you will have noticed the emphasis on creativity in our workshop programme.
Not to be outdone by the trainers at TA Training Organisation, I have also started a journey to explore creativity – using a new book, 'You are an Artist' by Sarah Urist Green as a resource.
Sarah has put together a whole range of easy to assignments to help access new ways of expression and creativity. It is about exploration rather than skills development – refreshing when many other resources are about developing a hobby.
In this series of weekly Creativity posts, I'll share how I got on with my explorative journey and, hopefully, you will find elements to encourage you and ideas to use in client or supervision work.
I was very excited when the book arrived (but then I always get excited by new books). I had a quick skim through the contents and quickly saw that it was going to be fun. And challenging. And much, much, more.
Where to start – First steps
The book has sat on my desk for the last 5 days while I decided where to start. At the beginning perhaps? Well, no, I decided to start with one of the more (apparently) simpler exercises – adding elements to this visual image:
The assignment suggested annotating the picture with my own words, quotes from songs, movies or books, sketches or anything really as long as it gave meaning for me.
Old Boots
I struggled at first. The boots in the image feel very old to me. Maybe belonging to someone from WW1. Not something I have much experience of other than a shared cultural history.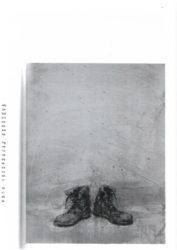 Old Roots
I then moved on to thinking about the boots' origins. Who owned them? What did they do? Why leave their boots? I began thinking about my ancestors in Ireland working in the fields or factories. Does this picture speak to where I came from? My past being part of me now and my future?
In My Boots
This started me thinking about the phrase 'being in my boots' and what it means. To me, it means being firmly grounded and secure and truly me. Boots feel stable to me, not higher heels that can wobble as I walk but solid and supportive. Reliable and resilient.
Resilience
I was tempted by the Lord of the Rings quote above but then this led me to something Terry Pratchett wrote about Tiffany Aching in The Shepherd's Crown. Whilst its about boots, obviously – I also feel it has a lot to say about resilience and the ability to manage life and its challenges.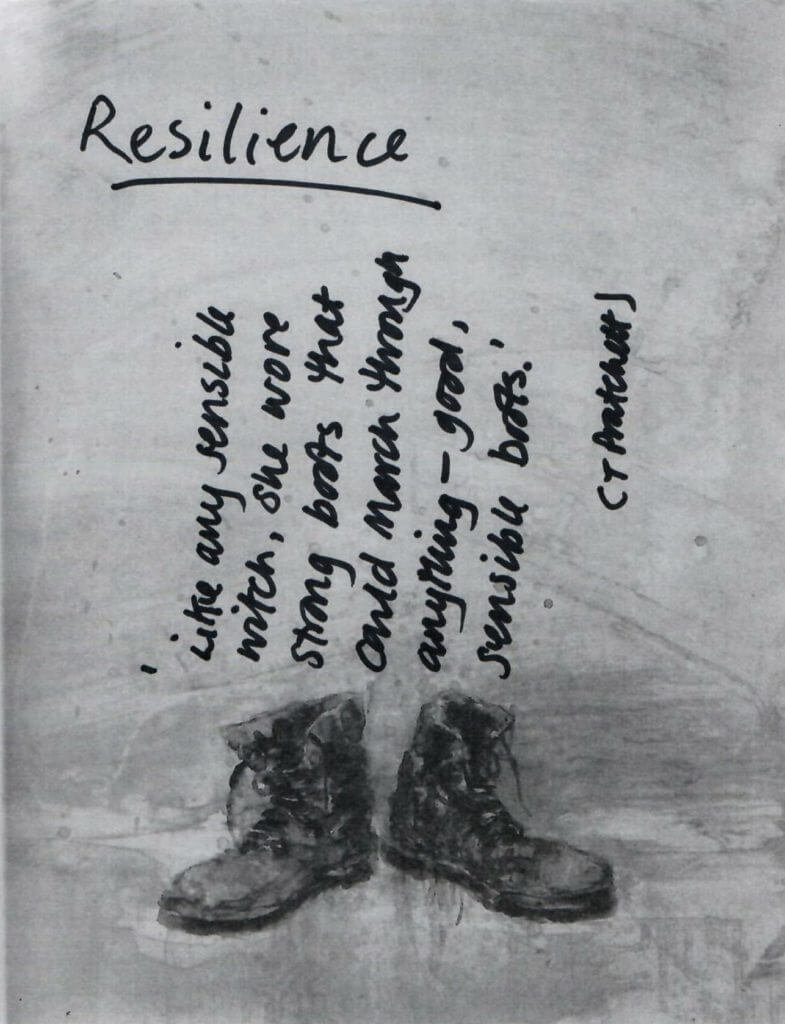 Resilience is very important if I'm not going to be flattened by experience. This is true for me generally but particularly in the current Covid-19 times we are living in. But I don't feel resilience is like a bomb-blast wall – a hardness developed as a response to negative things. There is something joyful about being secure in knowing I can march through anything or, with Peppa Pig, jump in muddy puddles.
What next?
It felt a relief but also very satisfying to pin down the picture to something that does represent how I feel. With the first assignment complete, I'm now a little less daunted and looking forward to the rest of the journey.
Final note
And finally, I've put together some images as A4 pdf templates that you might want to use with clients. Click on the buttons below to download. Or create your own.