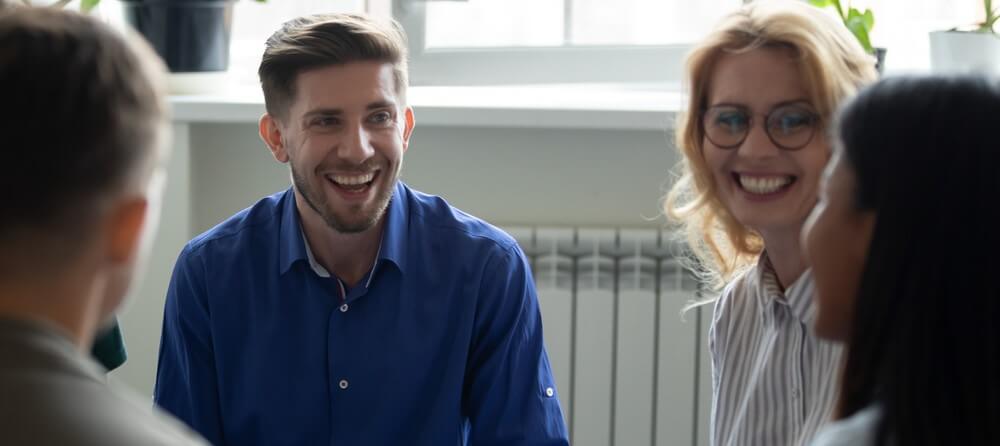 Course Information
Our TA101 Introduction to Transactional Analysis course is all about understanding yourself and others.
Recognised by UKATA and EATA, the course will introduce you to the theories of Transactional Analysis; a psychological model of personality and communication developed by Eric Berne for understanding how humans develop, behave, communicate and interact with each other. Once you understand how you behave in certain situations and why, you can then make your interactions with others more pleasant. TA is all about taking control and the idea that you have the power to make positive changes to your own life.
What does the course cover?
The course covers the basic theories of Transactional Analysis and, in doing so, provides the answers to common psychological questions, such as:
"Why do I act like my mum or dad? Or "Why do I feel like a little kid again?" (Ego states)
"Do I sense the car crash coming in this conversation?" (Psychological games)
"Why do I keep on making the same mistakes?" (Life scripts)
"What is going on in this conversation?" (Transactions)
But that's not all. View the official course content in full on the on the EATA website.
How long does the course take?
The course takes just 12 hours (2 days) to complete and is taught over one weekend meaning you can fit learning around your existing commitments.
We also offer TA101 Bitesize, delivered over 4 evenings 6 – 9pm.
How is the course delivered?
We limit the number places on the TA101 course to make sure every attendee gets the most out of the course. Our small group sizes mean you get personalised support from your tutors and lots of time for discussion with others, individual feedback and personal reflection. The TA101 course is practical and interactive, enabling you to put what you are learning straight into practice.
Where is the course taught?
Online courses are taught via Zoom platform. Our online training is interactive and we use a range of options for teaching including larger teaching groups and small group discussions.
With our face to face TA101 course, you won't be stuck in a classroom staring at a whiteboard all weekend. We teach the course at the Mercure Leeds Parkway Hotel in North West Leeds – a warm, informal setting in beautiful parkland. It has plenty of parking and is on main bus routes from Leeds.
"Professional training organisation with an excellent and knowledgeable trainer in a warm and welcoming venue. Highly recommended." BP, Ilkley
Who will be training me?
You will have one of the following trainers on your course: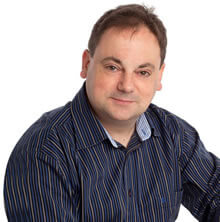 Andy Williams TSTA(P)
Andy is not only a very experienced TA trainer but, as a practicing psychotherapist, he still uses TA theory daily with his clients. With years of practical experience, you can be confident your trainer knows what he is talking about. You can also be confident that his TA knowledge is as relevant and up-to-date as it gets.
Andy is the trainer on the July and October 2022 face to face courses.
Beren Aldridge PTSTA(P)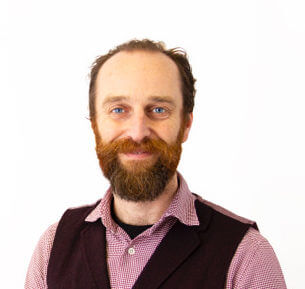 Beren is a psychotherapist in private practice in Kendal. In addition, he works as a mental health trainer and consultant in local authorities, the NHS and businesses. Beren is one of the core trainers at TATO.
Beren is the trainer on the January 2022 online course
Bev Gibbons PTSTA(P)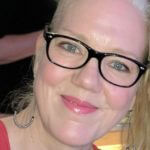 Bev is a PTSTA(P), has a BA in Integrative Counselling, and an MA in TA psychotherapy. She has many years of training experience. Bev has worked as a youth work trainer and policy developer. She now works as a psychotherapist, supervisor and trainer and is one of the core trainers at TATO.
Bev is the trainer for the October 2021 online course.
What are the entry requirements?
There are no entry requirements. Our TA101 course is open to all and everybody can understand its theories. You don't have to be academic to enjoy our course; it is practical and designed to provide you with skills you can immediately apply to the world around you. As long as you have an interest in developing yourself and learning about human interactions, this course is for you.
What do I get from the course?
The TA101 Certificate is an internationally recognised qualification and is a pre-requisite for further training in Transactional Analysis.
What can I do after The TA101?
Want to know more? The TA101 is the first step on your journey to discover more about transactional analysis and how it can transform how you relate and communicate with others. The next stage is the Foundation Certificate in TA, a 1 year part-time course which is a stand alone course and also the year 1 of our Clinical Training Programme. Click on the link on the right to find out more about the Foundation Certificate.
Sample Course Content
Day 1: Concentrates on the individual and what the theory tells us about some of the ways that patterns of thinking, feeling and behaving develop. Topics covered are:
What is Transactional Analysis and how did it develop?
Theory of Personality
Ego States
Transactions and communication
Motivation Theory, Strokes and Time Structuring.
Day 2:
Life Positions
Discounting
Life Script
Script Development
Racket feelings and the Racket system
Games
Social ways of Structuring Time
How will the TA101 course help me?
Click on the sentence that best describes you to find out how our TA101 course will help you:
Summary
Course cost:
£175 for the 2 days
Booking and Dates:
Click on the dates below to book tickets
Trainers:
Andy Williams TSTA(P)
Beren Aldridge PTSTA(P)
Bev Gibbons PTSTA(P)
Entry Requirements:
None
Location:
Face to face courses take place in venues in North West Leeds
Online courses take place on Zoom. Our face to face courses take place in venues around North West Leeds.
Assessment:
None
Outcome:
TA101 Certificate
Reviews:
"A course that is informative and encourages reflection on self and practice. Brilliant learning environment. I will be signing up for more" LF, September 2017
"Excellent facilities. Andy is an engaging and responsive presenter, generous with his knowledge and experience. The training was informative, useful and fun." Jenny S, Leeds
"The course is a fantastic and thought provoking introduction to TA. Trainer is fantastic, setting is great – very enjoyable experience" RC
"Excellent training, informative, interesting, fun and relevant. I really feel I've learned a lot." MP
Related Courses