When Bel, the Celtic god of fire arrives and Beltane heralds the first of May, I always feel an uplift. There is something about the arrival of the 'merry merry month of May', a knowing that the trees will unfurl their green leaves and the bluebell woods will fill with a carpet of wildflowers and wild garlic, amid a sea of lilac. It is truly magical and people of old believed that Beltane heralded the awakening of nature entities such as fairies and sprites. The whole landscape begins to transform, a chorus of birdsong displaces the wintered silence. Despite the late Spring this year and continuing cold winds along the north east coast, this surge of new life and colour has chased away the grey, both inwardly and outwardly.
Disconnection
Last year I moved house. I was dislocated from the valley I grew up in, from all the familiar winding paths and streams, from the shelter of the deep green arms that had held me for so long. Familiar trees that had become friends, the magic of woods, wildlife and river. I know every inch – almost – and it's a landscape that runs through my veins, and has long been my muse as a storyteller.
But life threw me a curved ball and I had to move. I came to the windy cliffs, barren and bleak heading into winter. A further cruel twist brought heavy roadworks outside my house for 5 months. It was like Mordor. I cried a lot, heartbroken, homesick and hating where I had come to live.
Moving is stressful
I intended to upsticks and move again as soon as possible. But moving is definitely one of the most stressful things and so I decided to just wait and regroup. And then, finally, Spring arrived. Martin Luther famously said: "Even if I knew that tomorrow the world would go to pieces, I would still plant my apple tree."
"Even if I knew that tomorrow the world would go to pieces, I would still plant my apple tree."

Martin Luther
I have a little yard and a conservatory of sorts. When I came here the yard was gravelled over. Nothing growing except a cherry tree in the corner, battered by the high winds that prevail here. But I got help with removing half the gravel. I put in fresh soil, compost and manure, and made new garden beds. I had brought enough in pots from my last beloved garden to begin again. There were casualties and losses. One plant at a time this little piece of dead ground has started to some back to life. Every day I try to put a new plant in the garden, even if it's a single marigold. Every time I go out I buy a plant, even if it's just a viola from the supermarket.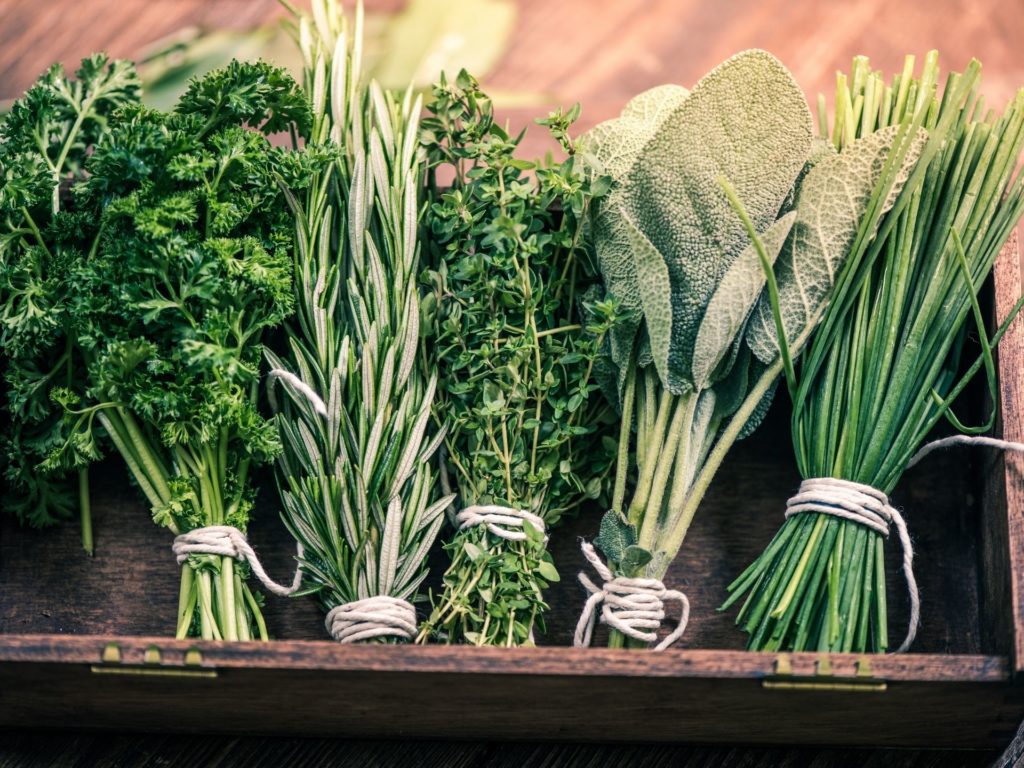 Herbs
Over time I have planted all the culinary herbs and now have masses of sage, fresh marjoram, thyme, rosemary, parsley, coriander. Bit by bit the empty beds have filled with feverfew, daisies, catnip (which my cat loves) a sea of forget-me-nots, violets, marigolds, poppies and a variety of wildflowers. Friends bring me cuttings of plants that will grow a meter high and flower later in the summer. The clematis I brought in a bucket now spreads flowered arms across the fence and the hydrangea grows like a triffid. I planted my first two courgettes the other day and the conservatory is filled with healthy tomato plants, sprouting sunflowers and poppies.
First thing in the morning…
I love to step out first thing in the morning and sit in the conservatory, watching the birds on the feeders, the blossom now on the cherry tree, and as my little garden has begun to fill with colour and foliage, with birds and birdsong, I have found a growing pleasure in watching the changes every day, nourished by this surge of colour and life. My landscape, both inwardly and outwardly has come alive again. I cannot live without nature, without the green fuse, the heavenly harmony of plants, bees, birds – life.
There is much yet to do but I am not in such a hurry to leave now. There are still things here I don't like – too much traffic and noise – but there are periods of peace and I am grateful again, and I cherish the new shoots that nourish me.
May Eve, May Day.
Beltane arrives halfway between the Spring Equinox and the Summer Solstice. It is the start of summer and one of the great fire festivals. In a wild ritual and celebration of the vigour and fertility of life, people would dance in circles around the Maypole weaving the threads of life into a multi-coloured web. Maypole dancing was an ancient Norse rite, perhaps brought here by the Vikings and the pole originally a living tree representing Yggdrasill, the enormous ash tree that is the great "world tree" of Norse cosmology. But it was also a Celtic celebration and folklorists debate the origins of this most ancient of rituals.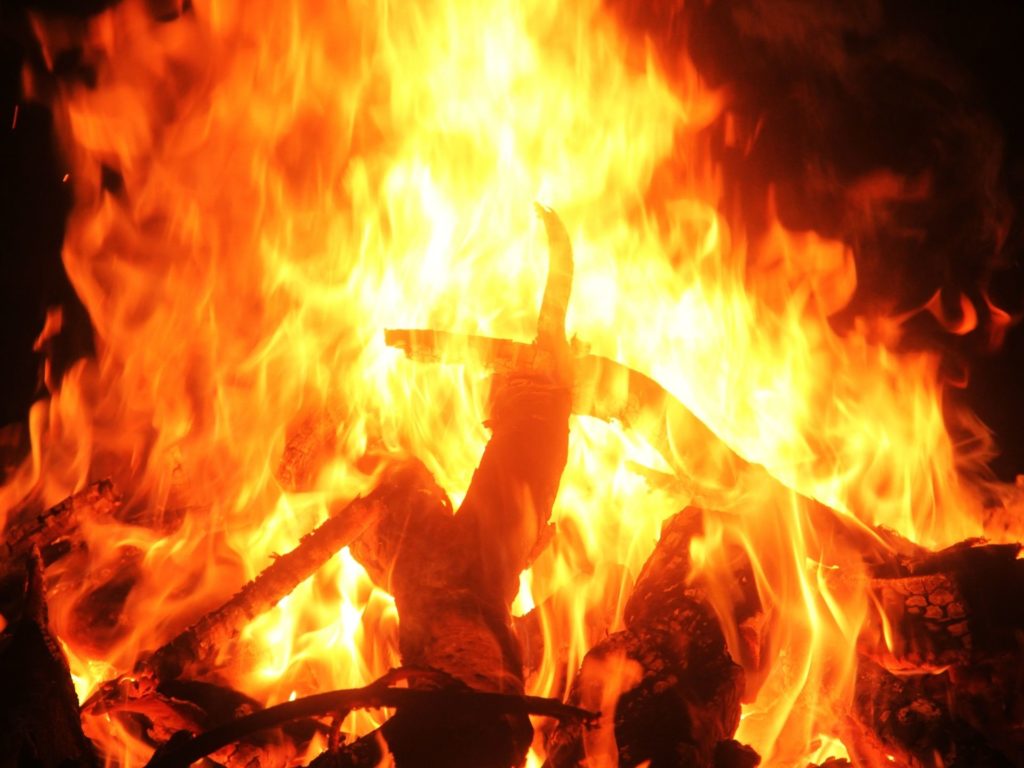 May Queen
In a little village near here they still celebrate the coming of the May Queen – a figure linked to ancient tree worship. When a young girl is chosen to enact the role, she is decked in a white gown. She floats down the river on a raft of splendours and flowers. Then the May fair takes place with celebrations for the whole village.
I love that these celebrations still take place because we now live in a world where so much takes us away from nature, the fading of fairy stories and belief echoed in our fraying connection to the land, and to the wild within us. Nature bursts forth in May, reminding us of the cycles of time, that darkness will pass, that all life has its times of change, decay, death and renewal.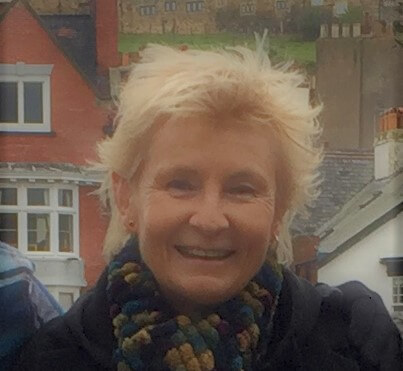 Rose Rylands is a Storyteller and walking guide based where she grew up on the East Coast at Whitby. Her mission is to connect people to the earth as a place of magic, mystery and meaning, to arrest ongoing harm to both ourselves and the natural world.
"My passion is to connect people with the earth as a place of mystery, meaning and magic through story. I suppose I am a sort of cultural custodian of my own small space and beloved bit of earth."
---
Rose writes a monthly blog for us on the Wheel of the Year theme. Her next video blog from Rose will be coming out mid-June.
---
What is TA Earth?
TA Earth series explores our connections with our home planet and the world around us. We are inspired by Hayley Marshall and Giles Barrow's pioneering work, Eco TA. Moving 'toward an ecological understanding of the individual embedded in relationship with others and the wider natural world'.