The Foundation Certificate in Transactional Analysis is a 1 year post-graduate level course. It is a stand alone qualification and is also a requirement for further training in TA with TA training institutions. The programme runs over 10 weekends (120 hours), 1 weekend per month, and covers the core concepts in transactional analysis. Our Foundation students have two trainers working with them on each weekend and throughout the year.
The Foundation Certificate is very much about understanding transactional analysis theory through application to self and our own situations. On completion of the programme trainees are eligible for the UKATA TA Award. The course can lead to further training either at Diploma or Certified Transactional Analyst level.
Interviewing now for September 2021 start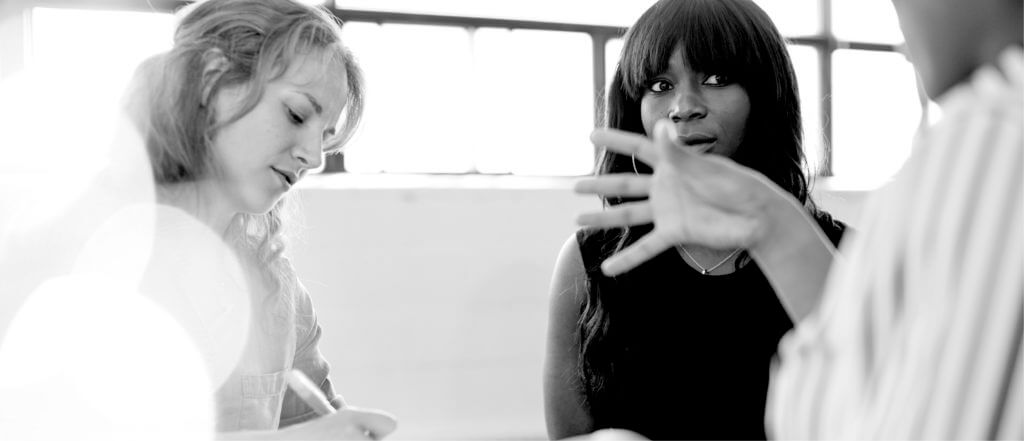 Each weekend of the Foundation Certificate is made up of a theory and skills day. Students learn about the theory and also look its application both to themselves and in a counselling or mental health setting.
Teaching is structured to include a mixture of didactic teaching, triad, small and large group work. It can include discussions, experiential exercises, study groups and tutorials. Some of the activities me be using video, role play, case study, group discussion, supervision of skills and skills practice.
Skills Practice takes place on each weekend. Trainees work in small groups with each other practicing developing their counselling skills.
Group Process takes place for at least one hour each weekend. The group take time to reflect on their own experiences in the group. They also look at the impact of the group and the impact of training.
Foundation Certificate Course Content
Each weekend is based around an area of theory:
Weekends 1 – 5 Course Content
Weekend 1: An introduction to TA and contracting. A key part of this weekend is the initial induction and welcome. We then move on to the weekend topic by reviewing the origins of TA and its underlying philosophical assumptions. We will be exploring contracting: its importance; different approaches to contracting; and its theory and philosophy
Weekend 2: Ego states and Transactions. Ego state theory is a fundamental element when looking at interpersonal communication. This weekend covers ego state theory and its use in assessing interpersonal communication. It also includes an exploration of structural and functional models and diagnosis in communication situations.
Weekend 3: NETAC Conference and Rackets The Saturday for this weekend will be at the North East TA Conference. Sunday is spent in training. Looking in more depth at the script system and also in its relationship to rackets, racketeering, racket feelings and games.
Weekend 4: Attachment and Child Development. Attachment theory and models of attachment and attachment styles. We then go on to explore TA models of child development.
Weekend 5: Script . Introducing the concept of scripts and life script, and considers TA theories of motivation such as hungers and drivers.
Weekends 6 – 10 course Content
Weekend 6: Games Game theory including strokes, the drama triangle, common games and the relationship between script and games.
Weekend 7: Difference, diversity and power. The diversity weekend explores the significance and implications of cultural and social diversity. Includes models such as cultural scripting.
Weekend 8: Discounting, symbiosis and passive behaviours This weekend covers the cathexis school of TA and its application. It includes: discounting, the discount matrix and passive behaviours. Elements considered also include redefining, reactivity and re-parenting.
Weekend 9: History of psychotherapy and mental illness. Looks at the history of psychotherapy and other schools of mental illness.
Weekend 10: Course Conference Our end of year course 'gathering' looking at some key theory elements and its application e.g. working with the adult ego state and operations
Are there any assessments on this course?
Assessment is via two written assignments, observation of skills practice and a personal learning journal.
How do I apply?
The course prospectus and application form are available to download from the link below. Once we have received and checked your form, we will follow up your references and invite you for an interview.
The informal interview will cover key information about the course and give us chance to get to know you. You will have the opportunity to ask questions. The interview is an assessment of the suitability of your personal qualities & relevant experience for the course.
Finally, if you are successful at interview, we will contact you personally to advise you of your place on the course.
Any questions?
If you have any further questions about the course. Please do contact us.