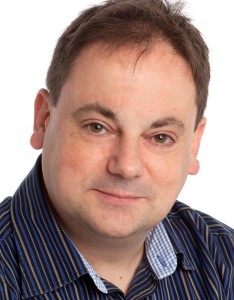 One of our series of interviews with the trainers at TA training Organisation. Andy Williams is Co Director of TA Training Organisation and an experienced psychotherapist supervisor and trainer. Andy lives in Leeds and we tracked him down at the Training Centre in Horsforth.
Q1. How long have you been a psychotherapy trainer and how did you get into this as a career?
My passion for therapy developed when I was working in the corporate world, working for several large hotel companies. I began to see how disjointed the workplace was and how abandoned and "missed" colleagues felt. I knew from this time that I wanted to be a therapist, and then as I became more experienced, to train other therapists. I qualified in Transactional Analysis and became a UKCP registered psychotherapist in 2005.
I have now been a trainer since 2008 and completed my final training exams in Europe in 2015. Every journey in psychotherapy is ongoing. I can definitely say I learn something new every day. Especially from my colleagues.

Q2. Is there a specialist area that you are particularly passionate about and why?
When I think about therapy I think about freedom, emancipation and liberation. I want people to be free to be fully themselves; and to be comfortable in their skin. This often leads me to be passionate about those who are at the margins and edges of our world. I am very interested in the huge variety of gender identities, gender expression and differing sexualities. I am also deeply committed to teaching and working particularly in the area of relational theory. I am fascinated to see what happens in the therapy relationship can be a mirror of our past.

Q3. Do you find that as a trainer you learn something as part of the sessions you run which you can take back to your own practise?
It is a great privilege to be a trainer. Humbling, and there is deep learning throughout every process and session. Above all at the moment I feel I am learning to think! I can be terribly impulsive and want to get things done and finished. This is not a good process when considering being or learning to become a therapist. Things take time and deep reflection.

Q4. What advice would you give to someone who is thinking of taking up psychotherapy or counselling as a career?
I feel generous and warm towards someone who is considering the profession. I would encourage them to come and talk to someone, to take advantage of one of our free advice hours or to speak to other professionals and ask their advice and seek their experience. You must find a course and environment that "fits" and goes well with your way of being. Here at TA Training Organisation there are several ways you can have an experience of what it might be like to train here. The TA 101 is a good first step.

Q5. How do your training sessions support students in their careers?
Well I see us as a totally applied training, we watch people becoming living and breathing practitioners. This week during training we supported someone who was starting running their own business and their own private psychotherapy practice. We train at the TA Training Organisation in order that people can go and do! I see it as a very pragmatic process.

Q6. Has there ever been a particularly memorable course that you have run and why?
I have had a few disasters in my time! I have learnt that it does help if the trainer reads the course brief before starting, so they don't, for instance, deliver the wrong material to the wrong group.
On a more serious note, I have greatly enjoyed working with external agencies and delivering training to them. It's been great working with some of the local universities and exploring integrative psychotherapeutic approaches in order to support the counselling for students service.
Interested in finding out more about working with us? Please contact us here.