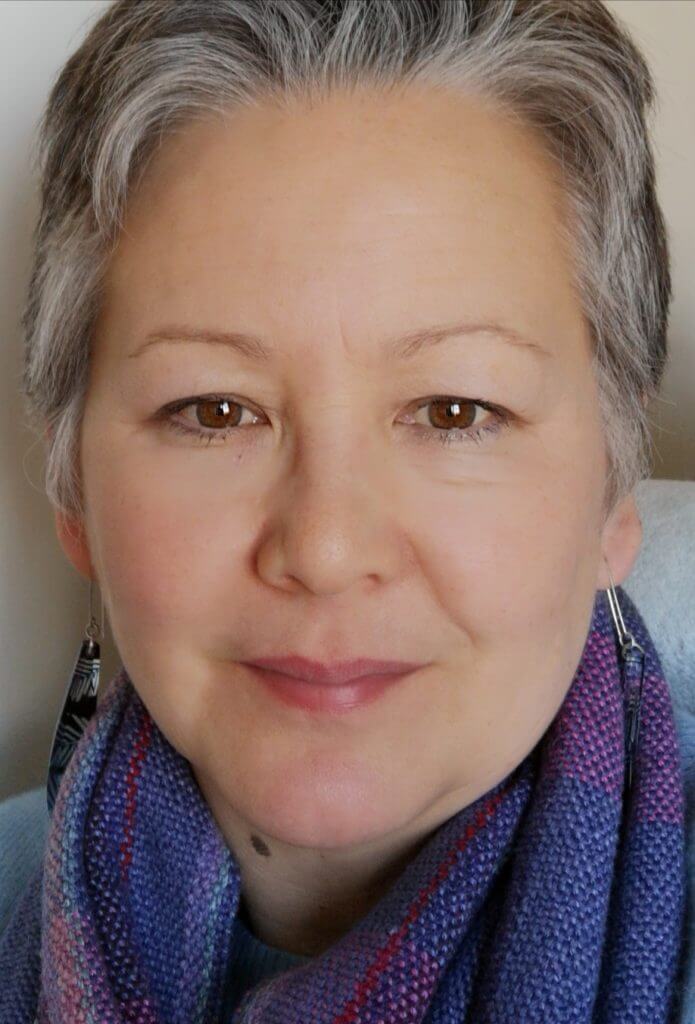 Lin Cheung is a Co Director and Trainer at TA Training Organisation. Lin lives in Buxton, where she has a supervision and therapy practice. She also an exhibiting artist.
What did Lin have to say about her career as a psychotherapist?
Q1. How long have you been a psychotherapy trainer and how did you get into this as a career?
I've been working as a psychotherapist now since 2005 when I started my private practice in Chesterfield, where I was living at that time. I came into the career, like many people do, from having had my own experience of therapy.
That experience of therapy, which was transactional analysis, enlivened a long-held fascination with people. That wasn't my sole motivation. I had also been working in business, in sales and marketing since I left university and I had been feeling dissatisfied with this work for a while. I was looking for something where I felt I would be making a contribution to society in a different way.
I began the training without a definite view that "I was going to become a psychotherapist." It was very much a test it out process. I fell in love with the work, and am continually fascinated by the intellectual and psychological challenges it presents. And it is incredibly satisfying to me to know that my work can be a help to people.

Q2. Is there a specialist area that you are particularly passionate about and why?
I think my areas of interest in my work fall into three areas.
How politics, in the broadest sense, and power are part of therapy. Social justice is important for me. So one of the initiatives I've started here at TA Training Organisation is a merit scheme. This is an opportunity for someone who is a strong candidate but might struggle to afford the costs of training to benefit from a financial package.
These are also a themes that run through my teaching. I think as therapists it is important that we invite questions about issues of justice, fairness, prejudice, diversity, power, authority, and culture.
As an artist I'm interested in creativity. As a psychotherapist, trainer and supervisor I'm interested in how we bring our creativity to living our lives. And by this I mean that I think all people are innately creative and capable of developing new ways of approaching life. I'm also keen to encourage trainees and supervisees to think creatively about their work. To consider how they might refresh and update their understanding and knowledge of what they are doing.
Finally, like Andy, I am interested in relational theory. Particularly in unconscious processes and how they emerge in therapy, supervision and training.

Q3. Do you find that as a trainer you learn something as part of the sessions you run which you can take back to your own practise?
Almost always. I get a real buzz from the experience of working with a group of interested, engaged people. New ideas and perspectives emerge from the lively discussions on the training weekends. I thoroughly enjoy the stimulating debate about theory and the differences of opinion and experience that happen.

Q4. What advice would you give to someone who is thinking of taking up psychotherapy or counselling as a career?
I'd say follow your intuition. What is your instinct telling you about this idea you have to train as a counsellor or psychotherapist. Then get lots of information about what types of courses are out there. Don't choose something just because its local. Find a course and trainers where you feel like you will learn in a way that suits you. I think fit is very important in these things. Take some time to explore first.
If you are not sure if the training is for you then you could take our email challenge to help you understand more about whether you might be the kind of person who will enjoy the work.

Q5. How do your training sessions support students in their careers?
I think our course itself equips people to be effective practitioners. We look at a wide range of theory both the early and current theoretical thinking. We consider the methods of how to do therapy. We consider questions of social justice, power politics, ethics. We pay attention to the context of being a practising psychotherapist in the the UK today. Andy and I have both worked in the NHS and have a private practice. We have a team of three core trainers working with us, Bev Gibbons, Beren Alridge and Michelle Hyams-Sekassi who all have a vast amount of knowledge and experience for our trainees to draw on.

Q6. Has there ever been a particularly memorable course that you have run and why?
I think some of the more recent sessions I have delivered on creativity have been fascinating. Our NETAC conference in 2018, and which we organise on behalf of UKATA, was exceptional. It was on a subject that is very close to my heart , "Power: the political and social responsibility of the practitioner." Right now I'm really looking forward to working with Helen Rowland at the end of March when Helen and I will be running an advanced two day supervision group working using relational theory of supervision and paying attention to unconscious processes. It going to be great.
Like what you hear? Want to find out more? Why not book in for an information chat or download our application pack.