Kat shares with us her thoughts on the training weekend on Redecisions on this video.
The weekend covered Re-decisions and Impasses and included the different types including early decisions. Kat found it really helpful when she was able to relate it to client work about injunctions, counter-injunctions.
The weekend included relating the topic to fairy tales at first. This helped with understanding. They also looked at how the Gouldings and how they developed their ideas.
Kat found the skills practice really helpful and particularly around contracting with having an observer.
Although it sounds like the weekend covered a lot of TA theory linking together. Kat feels like she now has a deeper understanding of the different types of work she's doing with clients.
Another successful training weekend then! Our thanks to Bev Gibbons for teaching on Redecisions this weekend.
Redecisions is one of the weekend theory topics from our Clinical Training Programme. We explore the model and its application in the therapy room.
We have put together a brief summary of Re-decisions. click on the button below to download a copy.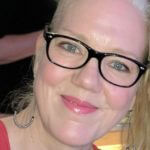 ---
If you are interested in more information on our Clinical Training courses. You can find out more on the Foundation Certificate and Diploma/CTA pages.