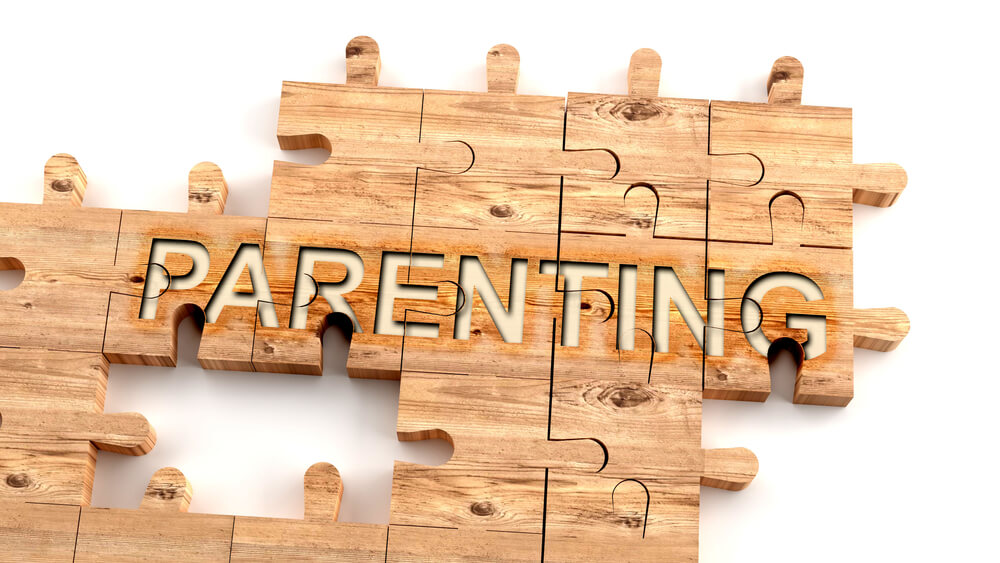 Being a parent today is not simple. It is demanding. Unlike other jobs, being a parent isn't a career choice where training comes first. Caring for a family doesn't automatically come with a 'how to' manual. Many parents and carers struggle with working out what works best for their family, and also, for themselves.
Over-indulgence
We live in a world that encourages over-indulgence. Parents and carers who strive not to over-indulge may find it difficult to go across what is seen as normal and accepted. (Some may see it as being involved in an important counter-culture activity). Above all, those individuals have to be strong and need to be supported.
This series of 7 monthly workshops are hands-on and full of ideas that you can apply to your family situation. In addition, they include practical tools and wisdom to help you feel more confident in your role as parent. Furthermore, we will be looking at the importance of child development and, not forgetting, parental self- care. We will be covering the Developmental Highway, Test of 4, Frame of Reference, Developmental Affirmations and much more.
The workshops will help you gain a greater understanding of the developmental stages, joy and challenges of running a family, acquiring practical and transferable skills to deal with parenting today.
The workshops are based on the work of Jean Illsley- Clarke, Parent Educator and TSTA(E).
Workshops are from 7.15pm – 9.30pm on each date and costs £30 each. We are offering a multi-buy discount of 10% off the ticket price if you book all 7 workshops together.
About the trainer: Michelle Hyams-Ssekasi
Michelle is a Psychotherapist, Supervisor, Trainer, Social Worker & Certified Parent Workshop Facilitator.
She has a wide range of experience working with Children, Young People, Adults and Families in Greater Manchester and Lancashire. She is a core member of the TATO Training Team in Leeds. Moreover, it was her interest in parenting that ultimately led her to train in Educational TA in Minneapolis. This was followed by some time delivering parenting workshops in Washington State, USA and the UK. She is a Safeguarding Officer for UKATA and a Member of UKCP Child College Training & Assessment Board.
Michelle is UKCP & MBACP Registered. Her qualifications are MSc TA, PTSTA(P), CTA (P), DipSW.
Parenting Today Workshop details:
Workshop 1 – Is This Really Over indulgence?
20 May 2021
Our Frame of Reference
Parental Assessment Tool
Test of Four
What is a Developmental Stage?
Stages of Growth & Affirmations
Introduction to the Parenting Highway
Using Our Strengths.
Parent Power
Workshop 2 – Too Much?
Risk Factors
Suggestion Circle
A Cupful of Enough
Structure Highway
Your Child's Developmental Highway
Parent Power – Pester Power – Saying NO
24 June 2021
Workshop 3 – Over-Nurture
Marketing
Over – Nurture or Coddling?
The Nurture Highway
Your Child's Developmental Highway
Alternatives To Saying OK, OK?
Test of Four & Suggestion Circle
Parent Power – Keep Your Child Comfortable
Affirmations for Getting Needs Met
15 July 2021
Workshop 4 – Soft Structure: Wish They Had Done Jobs?
Marketing
Test of Four & Suggestion Circle
Soft Structure and Affirmations
Jobs – Pick up your socks!
Parent Power – The Gift of Jobs
About Rules
Monitoring Teenagers
Soft Structure Assessment
Review the Structure Highway
Negotiating Rules Needs and Wants
Your Child's Developmental Highway
19 August 2021
Workshop 5 – Discounting, Everyone Is Doing It!
Social Media & Marketing – Share, Save, Spend.
Why Parents Overindulge
Denial and Discounting
Where Am I Vulnerable?
Resisting Discounts – Your Child's Highway
Parent Power – It Doesn't Do Any Harm
When Others Over Indulge Your Children
16 September 2021
Workshop 6 – Who Runs The Family?
Marketing – Beyond The Family
When Children Run The Family
The Highway – Putting It All Together
Discounting
Parent Power – Who Leads The Family?
Test of Four & Suggestion Circles
14 October 2021
Workshop 7 – Where Are You Now?
Suggestion Circles
Parent Power
Where Are The Changes And Challenges
Self – Care
Time for Celebration
18 November 2021
---
If you enjoy our Spring Seminar series – why not try one of our other online courses and workshops.