Introduction to CBT course: 12 hrs CPD
2 days face to face or online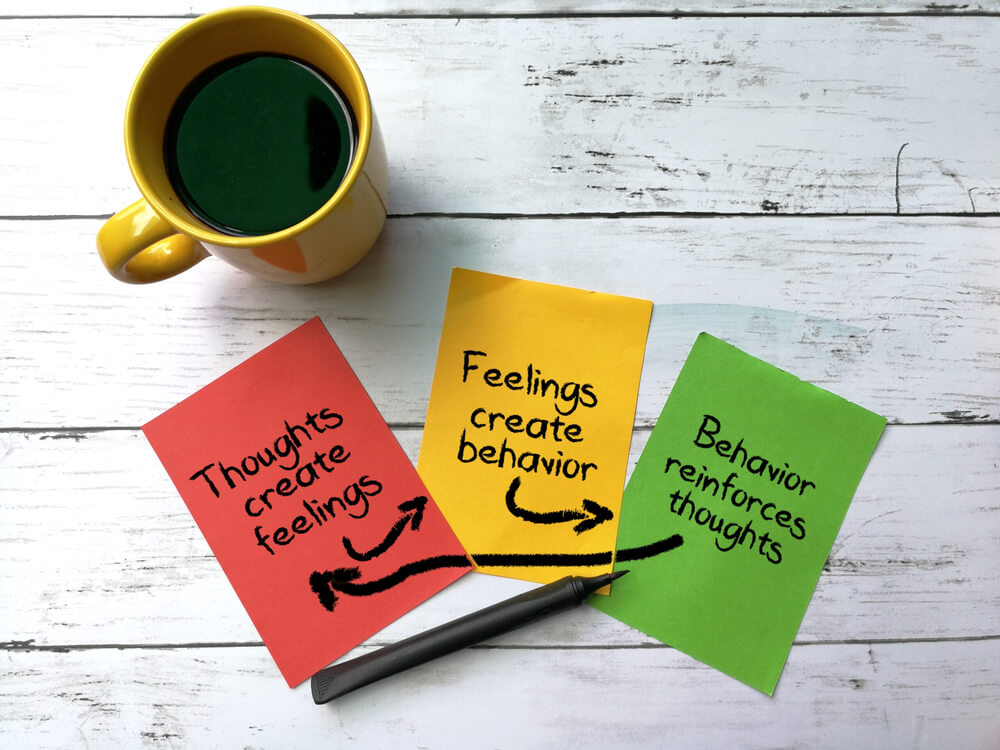 The Introduction to Cognitive Behavioural Therapy is a 2 day course covering the foundational elements in an informative and energised way. Attendees will be exploring the 5 Major Principles, levels of cognition, the generic model of CBT, assessment, formulation and behaviours. The course also explores how CBT is used to treat anxiety and depression.
The course is ideal for therapists who wish to add another skill to their practice. It is also perfect for those who work in mental health or other healthcare professions.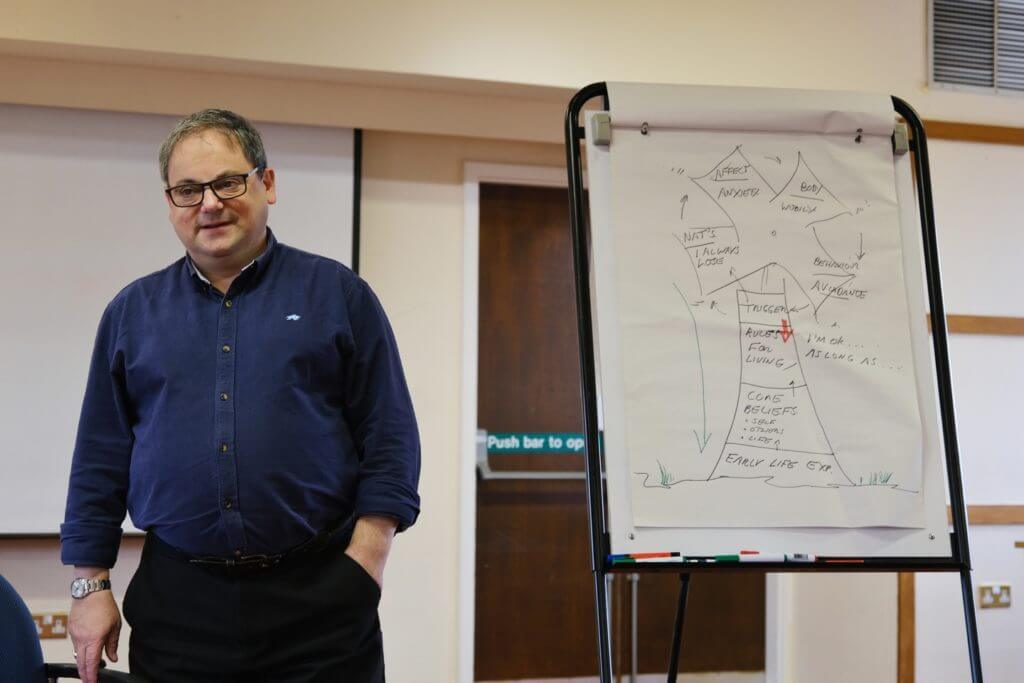 Attendees of the course receive a certificate for 12 hours CPD which may be used towards further study in CBT or other talking therapies.
The course costs £180 and takes place over 2 days. Dates for 2020/21 are:
21 & 22 May 2022. Face to face. 10.00am – 5.00pm both days. Training takes place at the Mercure Leeds Parkway Hotel.
About the trainer
The trainer for this course is Andy Williams, an experienced CBT therapist and trainer who has been working for many years as a therapist both within the NHS and private practice. If you would like to know more about Andy, go to the Who Are We? page or his website www.awpsychotherapy.co.uk. Andy also runs more in-depth workshops about Integrating CBT into Practice for those already using cognitive behavioural therapy within their work.
Reviews
What our trainees have said about the course:
"Extremely enjoyable and thought provoking. Trainer and facilities excellent"
'I highly recommend this course as an intro to CBT. I now feel confident in using elements learned in my practice.'
BABCP
The British Association for Behavioural & Cognitive Therapies is the lead organisation within the UK. You can find more about them by clicking here. Their website includes information on becoming a CBT therapist and how to register with the organisation.