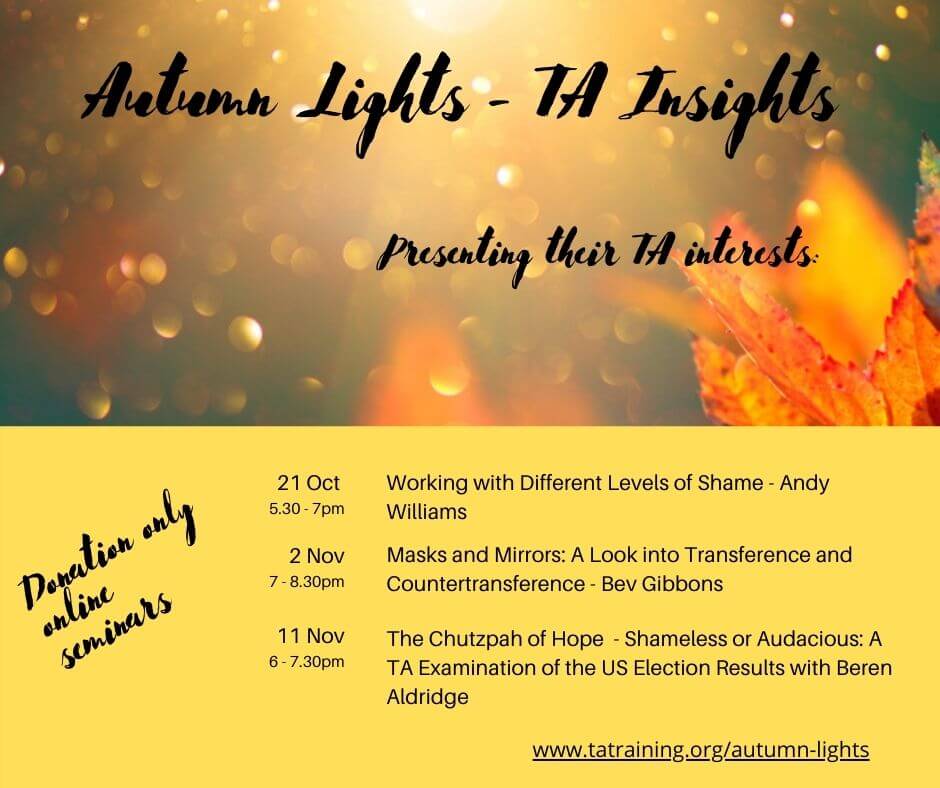 Autumn Lights – TA Insights
Autumn Lights is our series of online seminars, intended to bring some TA light and warmth as the seasons change from summer to winter. Our presenters will be sharing an area that has been significant to them. Each seminar is 90 mins long and is by donation only. We look forward to seeing you!
Working with Different Levels of Shame – Andy Williams
Wed 21 October 5.30 – 7.00pm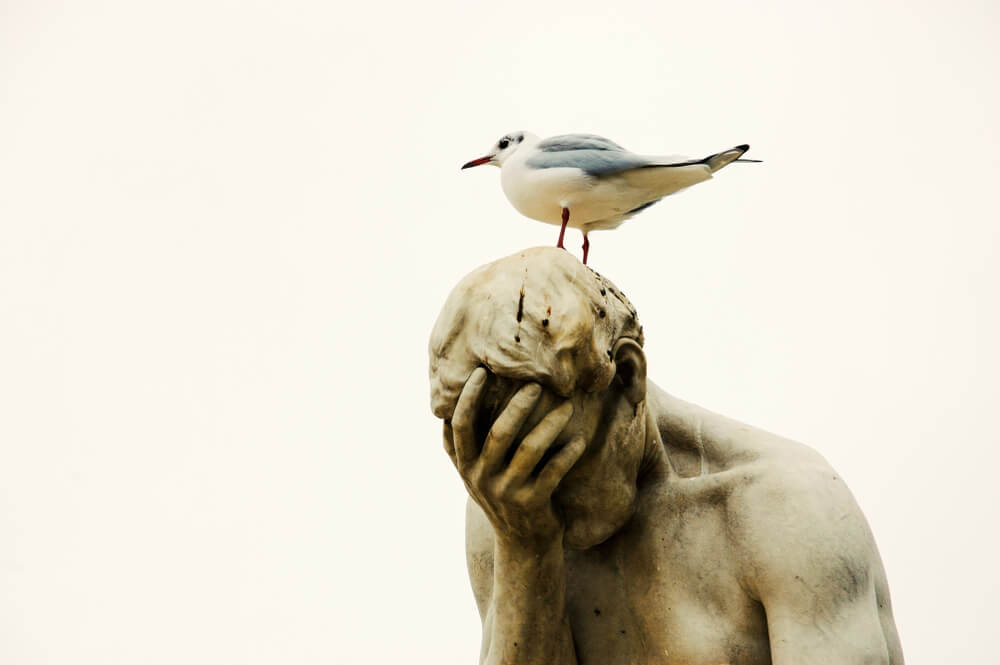 What is Shame? An emotion, a cognitive process, a physiological experience, a phenomenological process or something else?
Andy Williams TSTA(P) will offer you a clear definition of shame and then present a unique developmental model of shame; shame that has emerged from different disharmony at differing developmental stages.
We will visit some ideas for therapeutic intervention that should support you, as the practitioner, in the therapy room, or therapy Zoom room or out there in the field.
Masks and Mirrors: A Look at Transference and Countertransference – with Bev Gibbons
Monday 2 November 7 – 8.30pm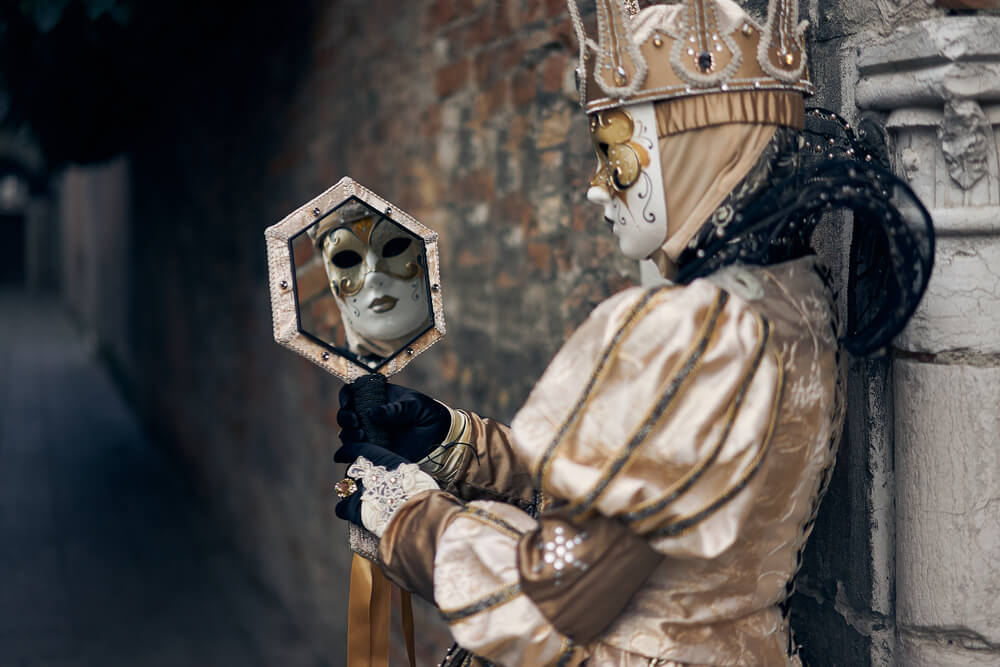 One of the things supervisees and trainees often ask is 'Can we talk some more about transference and counter transference –
What is it?
How does it happen?
What does it tell me?
How do I work with it?
In this workshop Bev Gibbons, PTSTA(P), will explore these questions with you and share ideas and experiences.
Attendees of this seminar will have a deeper of understanding of processes at play in relational dynamics, greater awareness of self, self in relation to other, and insight to other.
The Chutzpah of Hope : Shameless or Audacious: A TA examination of the US Election Results – with Beren Aldridge PTSTA(P)
Wednesday 11 November 6.00 – 7.30pm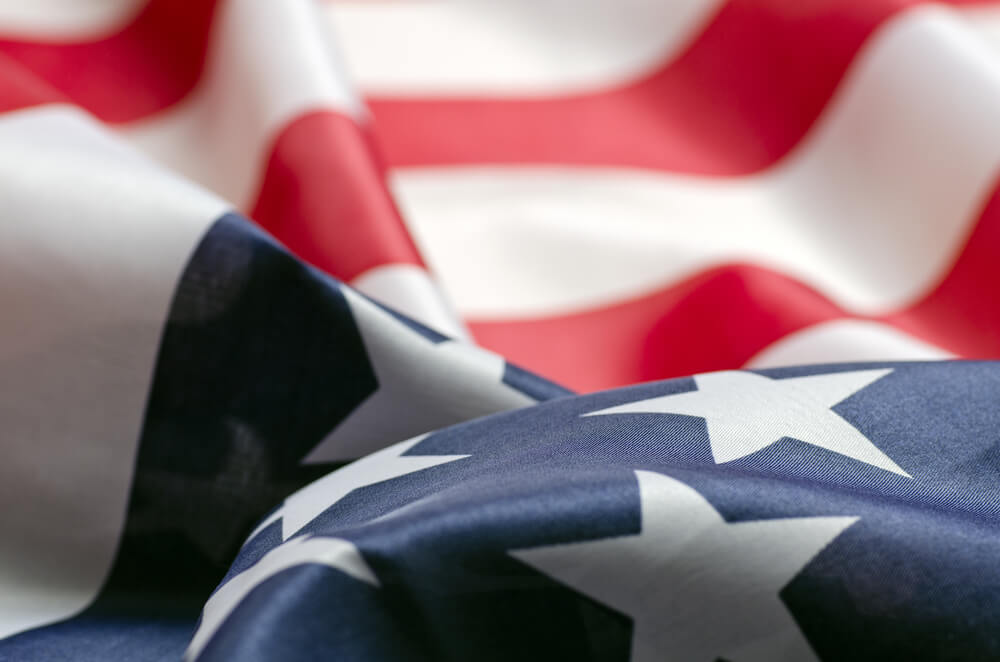 The Yiddish word Chutzpah can have two very different meanings. In the US it is pronounced CHUTZpah and means 'audaciousness'. In Israel it is pronounced chutzPAH and means 'shamelessness'.
On November 3rd we will discover if CHUTZpah or chutzPAH has won the US election.
In this workshop we will look at the two concepts from a TA perspective, and be curious about why this moment in our lives is pitting Authenticity against Narcissism. You'll be invited to find your own CHUTZpah and to consider what this defining moment of our lives requires of us.
We will be using a combination of conversation, didactic teaching and exercises in this workshop.
---
If you enjoy these seminars – why not try one of our other online courses and workshops.