CPD Days are an opportunity for counsellors and therapists to develop their knowledge and skills in specific areas relating to work with clients. The CPD Day is excellent for therapists from all modalities and also for trainees in transactional analysis.
How does the CPD day work?
CPD Day workshops are a full day (10.00am – 4.30pm) and, with our very experienced trainers and facilitators, delegates explore a set topic – focusing very much on application to practice. There will also be opportunities for supervision of client work and ethical and professional practice discussions during the afternoon.
Topics
The topics for CPD Days include: Working with the Angry Client, Bereavement, etc. For an example of a typical day see the recent post on this new programme. Please see below for the full programme of dates and topics.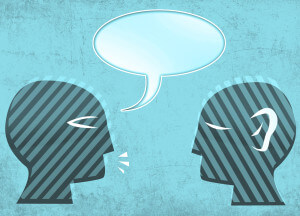 For counsellors and therapists  from all modalities these workshops provide an excellent chance to explore using transactional analysis in your practice and bringing client work for supervision to explore and understand the application of theory to practice.
The cost of the day is £60. Timings: 10.00am to 4.30pm
Following attendance of this course (5.5 hours) you will be awarded with a CPD certificate. Lunch is not provided but drinks and tea break refreshments are included.
Future dates are:                                                                                   

BOOK TICKETS
Friday 19 May 2017: Bereavement and Moving On
First of all, attendees will be considering mourning and reviewing the different stages and tasks of bereavement and we will then go on to using some TA models to support our thinking in how to work with clients whose mourning is complex or chronic. In addition, we will also review and consider the importance of working through bereavements, losses and grief as part of the psychotherapy and counselling process.
We will be exploring:
A Review of Worden's work on the tasks of mourning.
The Role of the counsellor in the mourning process.
Identifying when mourning becomes complex or chronic.
Using TA models to understand complex grief reactions.
Recent TA writers (Cornell, Oates, Erskine) on the importance of
working through losses in psychotherapy.
How to facilitate clients in working through grief and loss.
The personal and professional challenges to practitioners of this kind
of work.
At the end of the workshop you will:
Have an understanding of the tasks of mourning and additionally be able to recognise complex mourning.
Be able to use TA to assess and direct work and also have confidence in how to facilitate clients in moving through loss.
Take away self-supervision questions to reflect on further in your work setting
While the workshop is largely experiential with big and small group work, there will be some didactic teaching.