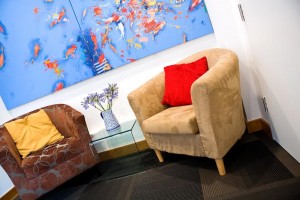 The Practitioner Certificate in using TA is a course for people who already have a counselling or therapy qualification and who wish to use transactional analysis in their practice. It takes place over 10 weekends comprising 120 hours of training and covers the core concepts in transactional analysis theory. The focus of the programme is two-fold, firstly to understand the theory through the application to self and secondly to apply the theory to working with clients.
The programme also fulfils the requirements of the Foundation Certificate and can lead to further training in TA if required at either at Diploma or Certified Transactional Analyst level.   On completion of the programme trainees are eligible for the UKATA TA Award.
Each weekend is made up of a theory and supervision day where trainees will have the opportunity to learn the theory and then look at how to apply it both to self and in a counselling or mental health setting.
Teaching is structured to include a mixture of didactic teaching, triad, small and large group work, discussions, experiential exercises, study groups and tutorials. Some of the activities will include lectures, handouts, using video, role play, case study, group discussion, supervision of skills and skills practice.
The practitioner group joins the foundation certificate group on the Saturday for theory teach and then separates for supervision which takes place on each weekend on the Sunday.
Group Process takes place for at least one hour each weekend where the group take time to reflect on their experiences in the group, the impact of the group and the impact of training.
Course Content
1 An introduction to TA and contracting
2 Ego states and transactions
3 Script
4 Games
5 Rackets and the racket system
6 Personality adaptations
7 Discounting and passivity
8 Diversity
9 Attachment and child development
10 Introduction to practice
Assessment is via three assignments, two tape presentations of client work and a personal learning journal.
How do I apply?
Application forms, selection criteria and a prospectus are available to download as a PDF from the How to Apply page. Once we have received and checked your form, we will follow up your references and invite you for an interview. Your interview will cover the course, fees and provide us with the time to get to know you. You will have the opportunity to ask questions. The interview is an assessment of the suitability of your personal qualities & relevant experience for the training you are applying to undertake.
Should you have a successful interview and you fulfil all the requirements we will contact you personally to advise you of your place on the course and we will send you a letter of acceptance with an invitation to an enrolment session.